BP All-Stars (Funky Jazz Band)
Hire Jazz Bands & Musicians in Adelaide
If you're looking to hire Jazz Bands & Jazz Musicians in Adelaide, you've come to the right place!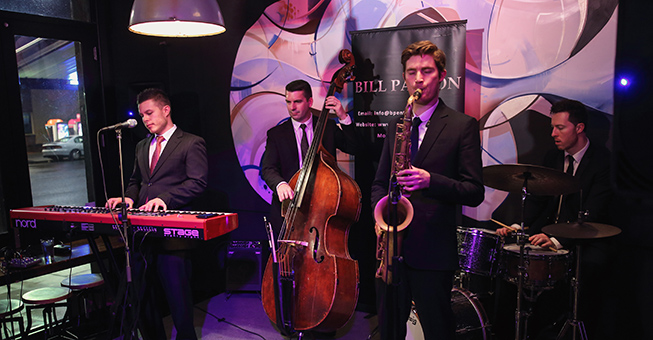 The BP All-Stars band features Bill Parton with a small rhythm section (i.e. keyboard, bass and drums) and brass section (if required by client). This small ensemble configuration is very active and represents BP Entertainment for the vast majority of jobs. It does everything from pubs & bars to wineries to festivals to private functions and MANY (WAY TOO MANY) WEDDINGS!!! The group has a MASSIVE song list and plays songs from a wide selection of genres from jazz to easy listening adult contemporary to classic party tunes (i.e. Frank Sinatra to Coldplay to Stevie Wonder). Accordingly, this unit can cater for any kind of environment from an intimate cocktail setting to a raging party with a jam-packed dance floor!
Click here to download song list.