Custom Programmes (Themed Entertainment)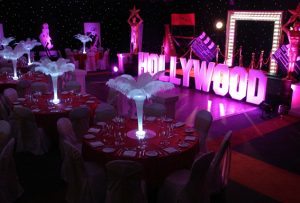 BP Entertainment offers a unique scoring, arranging and orchestration service. Accordingly, should your event have a specific theme and vision, then budget permitting, we're able to write and create from scratch customised musical programs to accommodate your needs. For instance, a client might want music for a specific theme such as: Disco, Motown, The Beatles, Elvis, Rat Pack, Christmas, Cult Films, TV Shows, Superheroes, Romantic Movies etc. Whether you'd like to feature your favourite artist, your favourite musical or your favourite film genre, the possibilities are endless!
BP Entertainment proudly boasts having musical writer Mr Bob Johnson as part of the team! Bob is proudly responsible for BP Entertainment's custom programs. He has over 40 years of industry experience and in his time has worked alongside some of the biggest names in music such as Frank Sinatra, Sammy Davis Jr, Liza Minnelli, Natalie Cole, Barbara Streisand, Shirley Bassey, Johnny Mathis, Peter Allen, Georgie Fame, Ricky May, Billy Field and MANY more. Bob has also performed with some of the most elite professional ensembles including the Channel 9 Midday Show Orchestra (for both Mike Walsh and Ray Martin), the Daly-Wilson Big Band and the Tommy Tycho International Orchestra. Bob comes equipped with what is nowadays a rare traditional skill-set in scoring, arranging and music orchestration. Armed with this quality along with his immense industry experience, talent and brilliance, he is true specialist in the field.