Frank Sinatra 'My Way' Tribute Show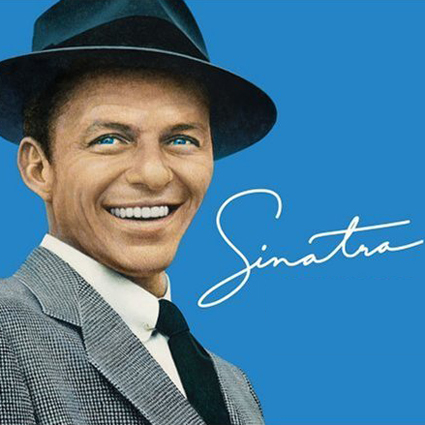 This show pays tribute to the great singer Frank Sinatra and features Bill Parton with the Adelaide Big Band.
The Adelaide Big Band is an 18-piece jazz orchestra featuring some of South Australia's finest musical talent!
Sinatra is one of the best-selling artists of all time, having sold more than 150 million records worldwide. He was honored at the Kennedy Center Honors in 1983 and was awarded the Presidential Medal of Freedom by Ronald Reagan in 1985 and the Congressional Gold Medal in 1997. Sinatra was also the recipient of eleven Grammy Awards, including the Grammy Trustees Award, Grammy Legend Award and the Grammy Lifetime Achievement Award. Being one of the most popular and influential musical artists of the 20th century, Sinatra had a popularity that was later matched only by Elvis Presley, The Beatles and Michael Jackson.
The show comprises of some of Sinatra's greatest hits including Come Fly With Me, My Way and New York, New York.
This production is mainly engaged for conference gala dinners, large corporate events and the occasional wedding where the venue is large, there's a healthy entertainment budget and the Bride and Groom are crazy enough to want to book an 18-piece big band.
Song List:
Best Is Yet To Come, The (Cy Coleman / Carolyn Leigh)
Come Fly With Me (James Van Heusen / Sammy Cahn)
Fly Me To The Moon (Bart Howard)
I Get A Kick Out Of You (Cole Porter)
I've Got You Under My Skin (Cole Porter)
Lady Is A Tramp (Richard Rodgers / Lorenz Hart)
Luck Be a Lady (Frank Loesser)
My Kind Of Town (James Van Heusen / Sammy Cahn)
My Way (Jacques Revaux / Claude Francois / Paul Anka)
New York, New Work (Fred Ebb / John Kander)
Night And Day (Cole Porter)
Pennies From Heaven (Arthur Johnston / John Burke)
Summer Wind (Johnny Mercer / Henry Mayer)
That's Life (Dean Kay / Kelly Gordon)
The Way You Look Tonight (Jerome Kern / Dorothy Fields)
When You're Smiling (Mark Fisher / Joe Goodwin / Larry Shay)
Where Or When (Richard Rodgers / Lorenz Hart)
Witchcraft (Cy Coleman / Carolyn Leigh)
You Make Me Feel So Young (Josef Myrow / Mack Gorden)